Museum Overview
Visitor education about the history of the town of Sekigahara and the surrounding area, including experiential opportunities, is the core mission of both the Sekigahara Town History and Folklore Museum and the Gifu Sekigahara Battlefield Memorial Museum. The Sekigahara Town Museum is also designed to serve the many people from Japan and elsewhere who are interested in learning about and discussing this historically important area.
The exhibition about the Battle of Sekigahara is held in theGifu Sekigahara Battlefield Memorial Museum.
Museum Overview
● 1st Floor Multipurpose Spaces
① Rooms for events, conferences, group orientations, and relaxation (lunch, etc.)
Visitors are invited to relax and freely browse the collection of books and other documents about the Battle of Sekigahara and related topics.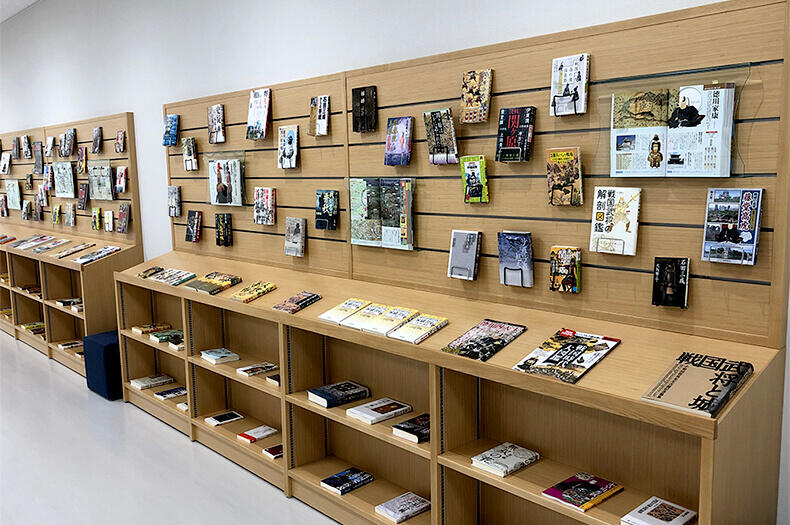 ● 2nd Floor Historical Exhibits
The exhibits describe the conditions, events, lifestyles, etc. in the Sekigahara area through six broad historical eras: Prehistoric, Ancient, Medieval, Early Modern, Modern, and Contemporary.
Themes of Each Historical Era
❶ Prehistoric

Initial cultural interchanges between western and eastern Japan

❷ Ancient

Key features that divided the military and transportation systems of western and eastern Japan

❸ Medieval

The roles of the Tosando region and Tosando highway in the civil wars of the medieval period, and associated historical personages

❹ Early Modern

The prosperity of Sekigahara as a post town brought about by three main national highways

❺ Modern

The largest explosives warehouse in East Asia created by the development of an efficient transportation network in Japan and the geographic conditions that supported it

❻ Contemporary

The development of a main highway and the town of Sekigahara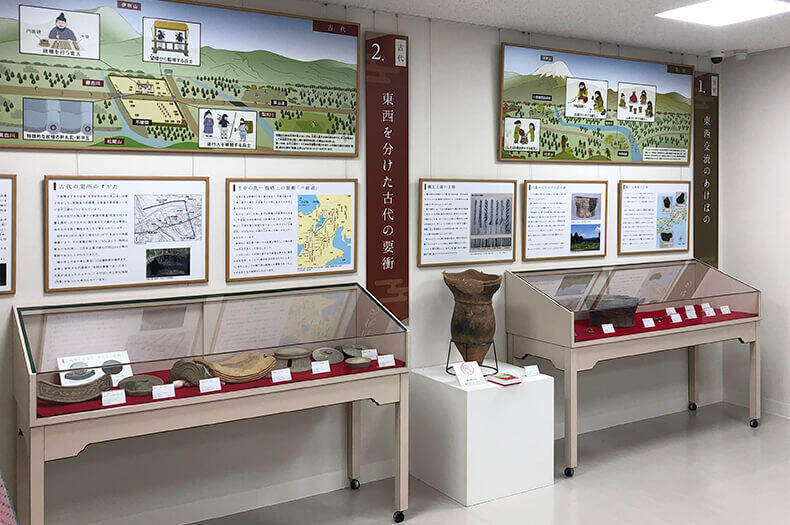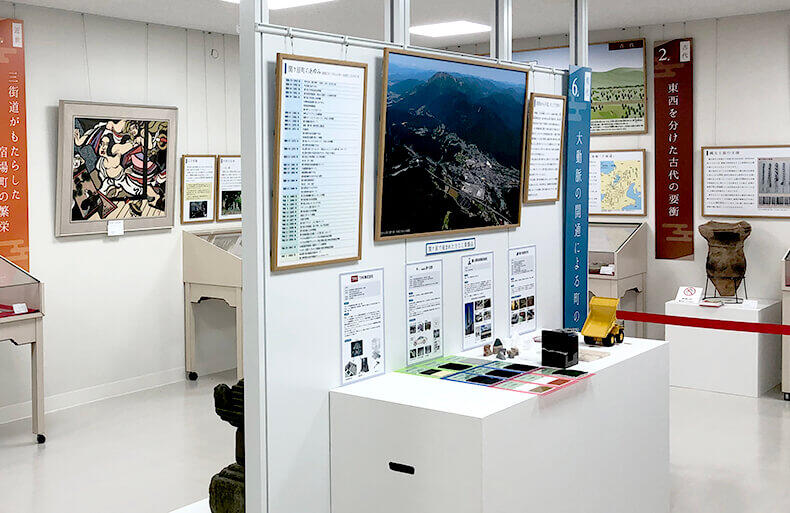 ● 2nd Floor Interactive Exhibits
Visitors may enjoy hands-on experience of aspects of daily life in Sekigahara during the modern era beginning in 1868, including such objects as a grinding stone, straw shoes, and a gramophone.
Visitors are also able to learn about the process of rice farming, from planting to harvesting, by taking a close look at a collection of tools used for rice cultivation which was central to traditional life.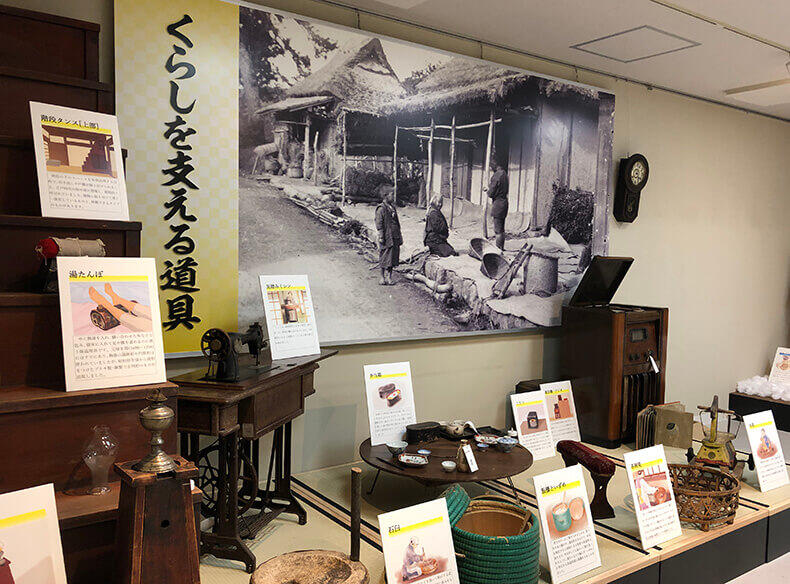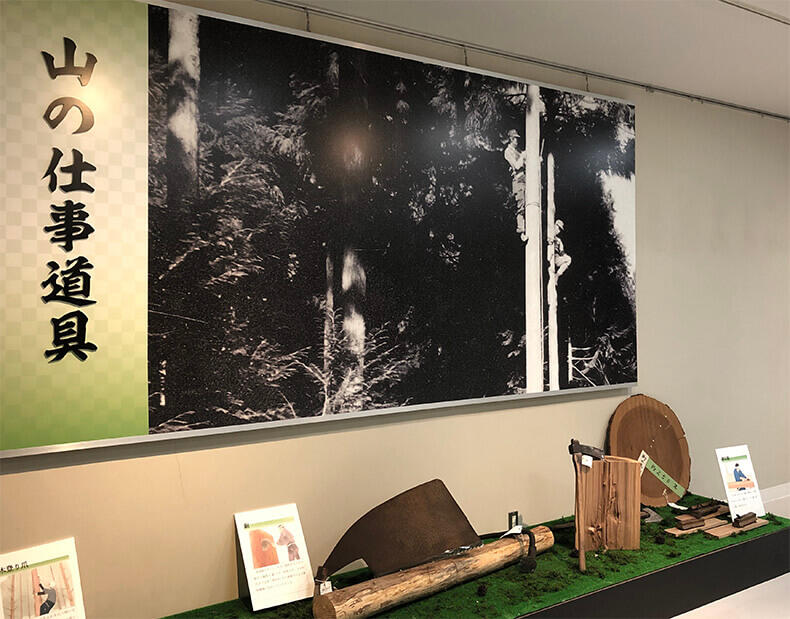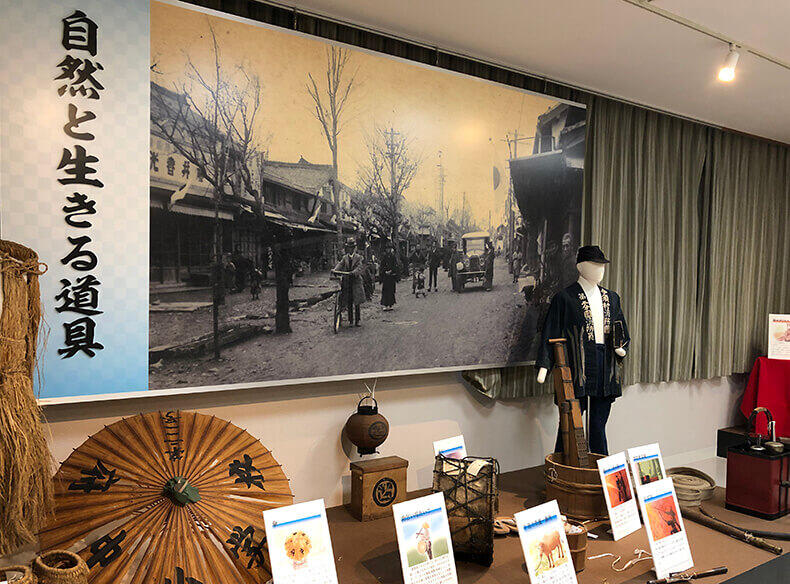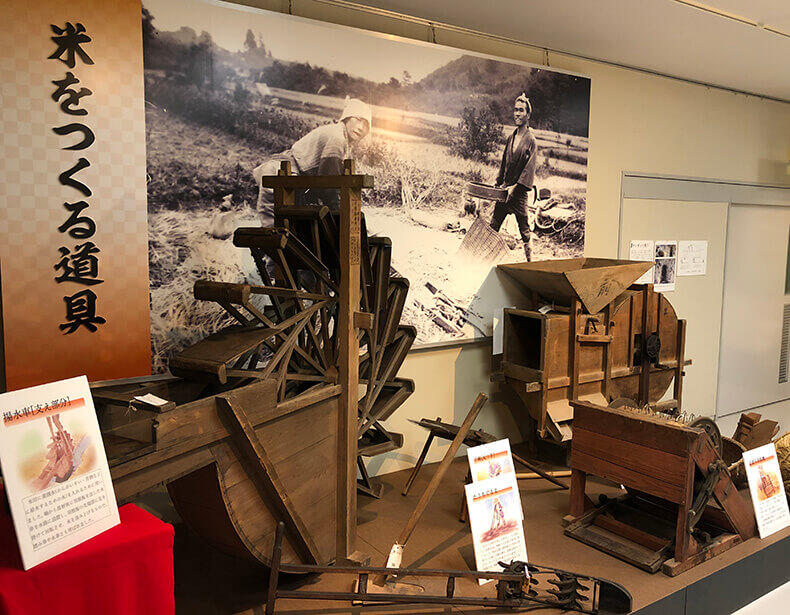 Museum Information
Open:

9:30 AM - 5:00 PM (last admission at 16:30)

Closed days:

Closed on Mondays, Dec. 29 - Jan. 3 and the day following national holidays.

Admission:

free

Address:

894-28 Oaza Sekigahara, Sekigahara-cho, Fuwa-gun, Gifu 503-1522

Tel:

0584-43-2665

Access:

8 minutes walk from JR Tokaido Line Sekigahara station, 5 minutes by car from Meishin Expressway Sekigahara Interchange.